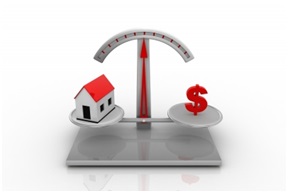 Today's market can be challenging. Whether you are a homeowner selling your property on your own or a seasoned realtor trying to establish a fair list price it is often difficult to sift through all of the market data to determine a true value for your home.
So it is common for homeowners and realtors to rely on real estate appraisers for assistance when establishing a list price for the sale of their home.
That is where Premier Appraisal Services of Tallahassee can help as we have a long history of working with homeowners trying to selling their own home as well as realtors needing additional support for their own listings (or to prove to their clients the true market value of a property).
Our team of knowledgeable real estate appraisers can provide you with a professional 3rd party real estate appraisal, which is far more accurate than a realtor based Comparative Market Analysis (CMA). A pre-listing appraisal ensures both you and your agent have a reliable description of your home's features and a detailed analysis of the most recent and comparable sales.
In addition to helping you set a realistic selling price so your home will attract buyers, a professional real estate appraisal:
Provides an effective tool for negotiating with potential buyers and their agents
Helps instill confidence in potential buyers since you have written proof of your home's value
Highlights upfront any obvious repair problems which helps eliminate last-minute repair hassles that might delay closing
Decreases the chances of sales falling through due to unforeseen problems
Keep in mind that overpriced homes attract far fewer buyers, which means fewer and possibly no offers, wasting valuable time, money, and efforts while an under-priced home can result in a lower selling price and you leaving substantial money on the table.
Getting a pre-listing appraisal will help you and/or your realtor determine a true list price for your property as well as maximize your chances of selling quickly for top dollar. In addition, we can help you determine what, if any, improvements would be the most cost effective in adding additional value to your home.
A full real estate appraisal may or may not be needed depending on what it is you are looking for. Often times a more limited valuation or market analysis report is entirely appropriate, whereas other times a full interior and exterior valuation may be necessary.
Give us a call today with any questions you might have and also check out our Testimonial page to see what others are saying about Premier Appraisal Services of Tallahassee.