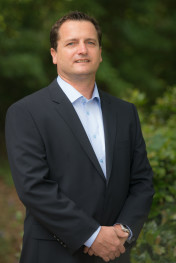 Premier Appraisal Services of Tallahassee, with it's team of experienced and top notch local real estate appraisers, has excelled to the top of the industry by offering great customer service coupled with reliable real estate appraisals.
Premier Appraisal Services of Tallahassee currently works with many of the largest residential mortgage servicers, appraisal management companies, banks, and credit unions in the country; however, our specialty is private real estate appraisal assignments for attorneys, realtors, and investors, i.e., bankruptcies, divorces, pre-listings, estates, and more. In addition to the "traditional" real estate appraisal, we offer an array of other services, such as home measurements. We are on the Fannie Mae approved vendor list and are also active members of the Tallahassee Board of Realtors and the Tallahassee Mortgage Bankers Association.
Our founder, Kevin Silver, Cert Res RD4320, has over 22 years experience and is one of the top real estate appraisers in the North Florida area.  He also has many years experience in building and construction in the local area.
Although our company has completed thousands of mortgage and private real estate appraisals over the past 15 years, our team of experienced and highly qualified appraisers specialize in helping people who need real estate appraisals for estate purposes, divorce, bankruptcy, for sale by owners (FSBO's) and more.
We also work closely with realtors and brokers to help establish list prices, home sellers to insure they're getting top dollar, and home buyers to insure they're not overpaying for a new home.
In addition to homes of all shapes and sizes we also appraise condos, manufactured homes, vacant land, and new construction. No job is too big or too small.
Professionalism and integrity are critical when working with a real estate appraiser and we pride ourselves in providing you with competitive rates as well as the best possible experience.
Give us a call today with any questions you might have and also check out our Testimonial page to see what others are saying about Premier Appraisal Services of Tallahassee.